Discover the Ayurvedic approach to optimal well-being, and learn 3 simple steps you can take right now to change your health for the better.
​
This free class is for you if any of these apply:
​
You know there's something powerful about the mind-body-spirit connection.
​
You've heard of Ayurveda, and you want to understand it more deeply and discover how it can work for you.
​
You have a health challenge or two, and nothing you've tried thus far has seemed to help.
​
Ready to learn more? Sign up for my free introduction to Ayurveda webinar.
​
Just leave your name and email address below, and I'll send you the details. If you missed the webinar (it was Tuesday), no worries. Go ahead and sign up, and I will give you access to the recording.​
​
*******
About Your Guide, Tesia Love
Clinical Ayurvedic Practitioner, Herbalist, 500-hr CYT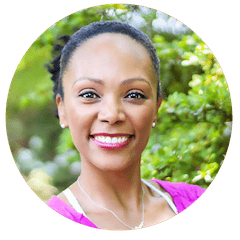 Hi! My name is Tesia Love, and I am passionate about helping people just like you reclaim your best health and highest potential through the healing wisdom of Ayurveda. I am board-certified as an Ayurvedic Practitioner (NAMA) and have spent nearly 20 years studying Ayurveda, and seven years working with clients to transform their health through this ancient science.
I look forward to seeing you on the webinar. Register below!
By registering, you'll also receive my updates and emails giving you useful insights into Ayurveda and wellness. You can unsubscribe anytime.